Opening night of Colony High School's 'The Wizard of Oz' packs the Glenn Massay Theater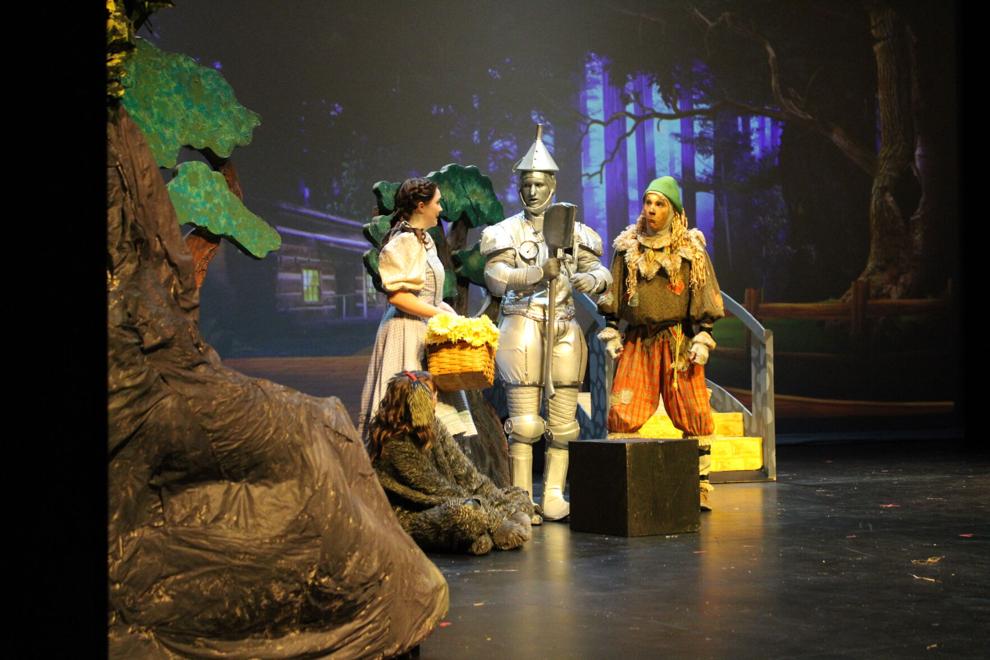 PALMER — Colony High School students performed in front of a full audience during the opening night of "The Wizard of Oz" at the Glenn Massay Theater Thursday, Feb. 23.
CHS drama and choir instructor Kelly Rentz is the director of the school's latest production. She said the cast and crew have been doing an excellent job showing off the fruits of their labor, and it felt like they were off to a great start.
"So far, so good," Rentz said.
CHS Reilly Mullenix plays Dorothy. She marveled at the opportunity to perform at the Glenn Massay Theater and show everyone how much effort they put in to put on a high quality show.
"I think it's phenomenal. I think we have an amazing director and an amazing cast. I think partnering with the Glenn Massay has been a phenomenal experience," Mullenix said. "I think everyone should have the experience of working hard and having it pay off."
CHS sophomore Finn Gagnon plays the Tin Man. He said that he's thankful to be a part of this fun and all encompassing production.
"It's been a really great experience for me," Gagnon said.
This large ensemble production features about 70 students involved in the cast and crew. Gagnon said the dazzling special effects amplify the actors' performances. He said that it's inspiring to witness the various talents across both sides of the stage coming together in such a great way.
"It's nice to be in a play where everyone feels like they play an important role," Gagnon said. "It just gets to a whole new level."
Gagnon has been acting in school productions since the 6th grade. He said that he plans to continue following his passion for theater.
"It's something special. Everybody is so supportive and engaged and passionate about creating art in the community. I wouldn't change it for anything," Gagnon said.
"The Wizard of Oz" runs for two weekends. Admission is $25. Students, seniors, and the military are admitted for $20. For showtimes and tickets, visit cdrama.booktix.com.
Contact Mat-Su Valley Frontiersman reporter Jacob Mann at jacob.mann@frontiersman.com