PALMER — Mat-Su Borough Mayor Larry DeVilbiss wants to be clear: the meeting he's called for two weeks from now is not to discuss whether to allow production or sales of marijuana in the Valley.
"What we're trying to do is take input on areas that need regulatory or legislative clarification or fix," DeVilbiss said. "This has nothing to do with what we're going to do down the road as far as production, manufacturing or sales."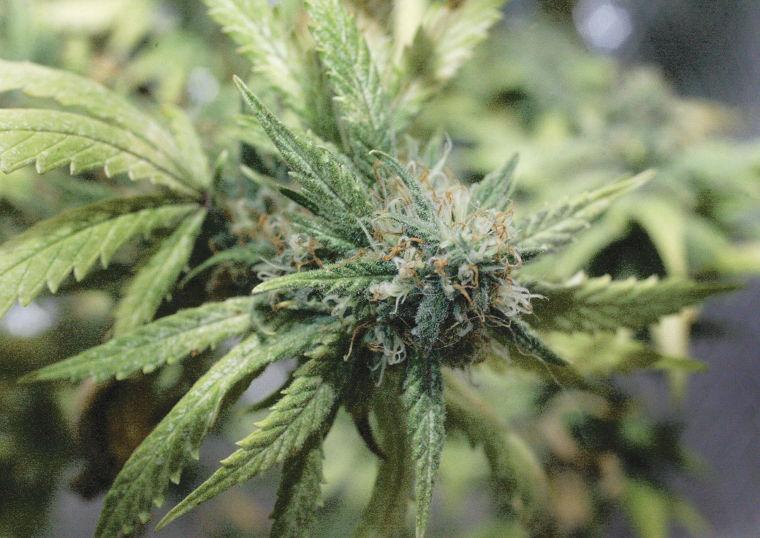 What does he mean, exactly? Well, when voters passed the initiative to legalize marijuana in Alaska in November, one of the consequences of that decision was to pile a whole lot of work on top of lawmakers when the Legislature gavels in Jan. 20.
Legislators will have to craft a host of new rules relating to marijuana's cultivation, manufacture and sale.
According to a press release issued from the governor's office Tuesday, marijuana possessions laws change Feb. 24. Setting up a regulatory regime for sales, production and manufacturing will take longer. The state expects to have laws written by Nov. 24 and to start accepting applications for marijuana licenses by Feb. 24, 2016.
"We have strong, cooperative leadership heading up implementation of this very important act," Governor Bill Walker said in the press release. "They assured me that we can meet the statutory and regulatory timelines outlined in the initiative that voters passed in November. I'm confident that we will be diligent in our efforts to make sure we have adequate regulations for this new industry in place and on time."
In the meantime, as with any new issue with local impacts, municipalities including the Mat-Su Borough are poised to head to Juneau to talk about what sorts of things they want to see in those regulations.
So, at the meeting scheduled for Jan. 15, DeVilbiss, the mayors of Houston, Palmer and Wasilla, and other local administrators and politicians all want advice: what issues relating to marijuana do people want to see the Legislature clarify?
Mat-Su Borough Attorney Nick Spiropoulos said that one thing that's likely going to be discussed is taxation.
The law provides for taxation on a state level but says nothing about local taxation. Which, actually, means the borough is free to tax it.
"If the Legislature doesn't say you cannot (tax marijuana), you can," he said.
But how does that work, and does the Legislature intend to keep that taxation door open?
There are, of course, issues that might be beyond the Legislature's power. For instance, in Colorado, which has already legalized marijuana, sellers have to operate in cash because bankers won't touch their money, due to conflicting federal laws prohibiting marijuana.
That, of course, sounds like a problem for the seller, not for the borough. But what happens when that seller needs to pay property taxes?
"The city attorney of Denver was saying they're walking around with duffel bags full of cash," Spiropoulos said.
Borough staff could take those payments and put them in a safe. But will they have to step up security?
"Are people going to be looking for people walking into buildings with duffel bags now? Is there going to be a potential crime spike, or is it overblown?"
Some of the issues DeVilbiss identified are pretty fundamental ones to local government. For instance, the initiative approved by voters in November granted local municipalities the ability to restrict or ban sale, cultivation or manufacture of marijuana. What it didn't say, though, was whether that power is what's referred to as an areawide power or a non-areawide power.
The distinction has to do with how the borough relates to the cities within its borders. Areawide powers are powers that the borough exercises over all the land in its borders, including the cities. A non-areawide power leaves the cities free to do what they wish.
If the Legislature cleared that up, he said, "at least we'll know whether the borough has the power or whether it resides with each of the cities as well."
Another thing: the law allows a person to possess an ounce of marijuana. But is that an ounce of dried marijuana, or concentrates extracted from marijuana?
Also, what if the Legislature decided to insert into the regulations a clause saying only Alaska-grown marijuana could be sold here?
"Normally, because of the interstate commerce clause, you can't do that. But in this case, since there's no legal way to get it up here, it would be a good instance to require it be Alaska grown," the mayor said.
Really, he said, what the borough will be seeking in Juneau over the course of the session is clarity.
"We would like the Legislature to make things as black and white as possible," DeVilbiss said.