WASILLA — Shannon Harris has been sober for 12 years. Before she cleaned up from substance abuse, she took a lot from local grocery stores. Now, she's cleaning up their parking lots alongside fellow staff from Set Free Alaska and people currently in recovery.
"In active addiction, we take and take and take," Harris said. "And now, we can give back."
Harris is the Peer Support Program Manager for Set Free Alaska, a local, faith-based addiction treatment center. On Friday, she took 19 people to the Wasilla Fred Meyer off the Parks Highway to clean up the store's parking lot.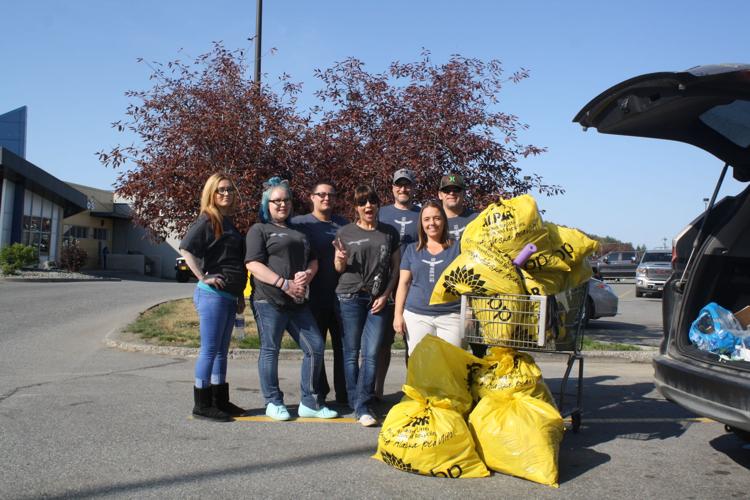 This was the first of many more cleanups to come. She said this works as a way of making amends from her days of using, and it also helps encourage others that it's never too late to turn things around and pick up the pieces.
"Before I got sober, I was homeless and pregnant and wasn't allowed at these places," Harris said. "And now, I've been redeemed and restored."
Harris plans to keep building up relationships with the local grocery stores. She also plans to make this a regular routine, cycling through stores and cleaning their parking lots each quarter.
"I've gotta help rebuild our city, you know?" Harris said. "And help others, teach others how to do that as well."
Harris said she isn't looking for recognition but she felt it was important to share her story to show that recovery is possible and the recovering addicts who volunteered their time were an example of that.
"We do recover. We are productive members of society again," Harris said. "And they showed up on their own... This is a way to rebuild memories. That was the old, this is the new."
Harris said that she was able to pull out of her darkness and she got her life back. She got her children back and she has a career that she's really passionate about.
"It was a miracle," Harris said. "I never thought I'd make it out."
Harris has been working at Set Free Alaska for the last eight years. She's dedicated her life to helping people in the Valley find their way to sobriety like she did over a decade ago.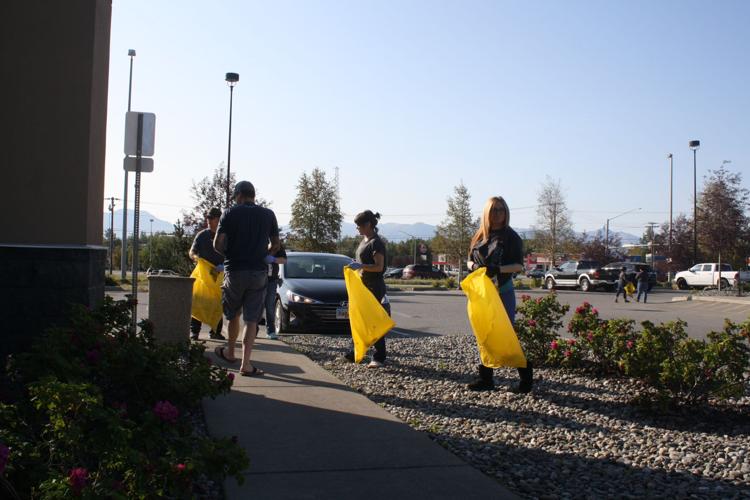 "It's amazing; it's just a blessing," Harris said. "God is really good."
Harris credited her relationship with her 'higher power' for finally getting sober. She said that's been the foundation of her recovery. She said that she spent five months in residential treatment and 10 months in outpatient treatment. She said that she built up her relationship with her spirituality through her journal she called, "Right to God."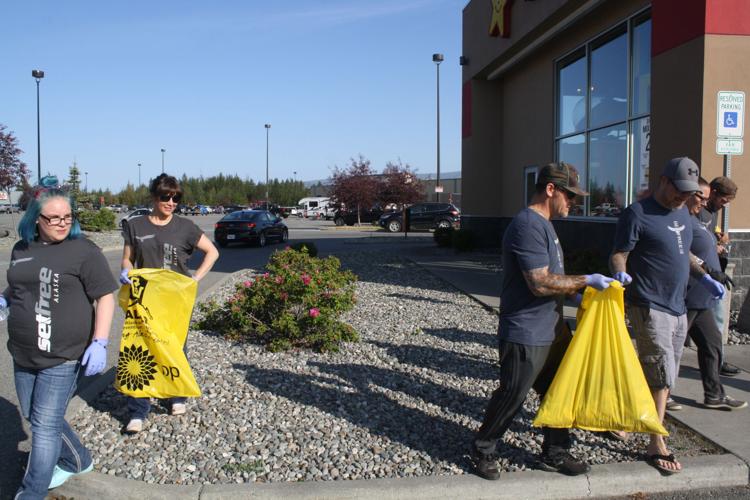 "He just opened the doors and I got into residential treatment," Harris said.
Harris helped launch Set Free Alaska's peer support program, which is an optional part of treatment for outpatient clients. This ongoing cleanup project is part of that program and is completely voluntary. She said that she loves this new peer-to-peer interaction with clients.
"I get to be side by side and come out with them in the community," Harris said.
Harris said she keeps telling her husband she can't believe that she gets paid to do what she does. As the clean-up session wrapped up, she stood in the Fred Meyer parking lot near the Carl's Jr. drive thru with a bright yellow trash bag in her hand. She reflected on her journey, her redemption and her strong sense of purpose.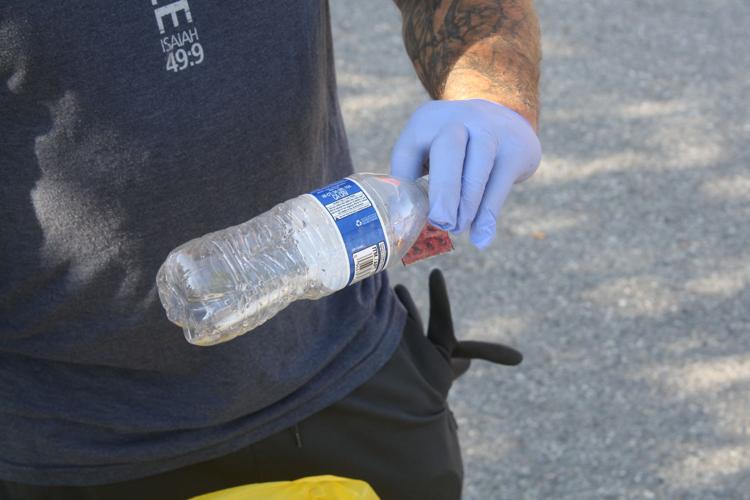 "I feel so grateful I get the privilege to give back to the very broken," Harris said. "I never thought I would make it out alive. I'm very passionate when it comes to the broken that the world wants to throw away because that's who I was. So, I love to go into those dark places and give them hope and bring light to them. It's not over,"