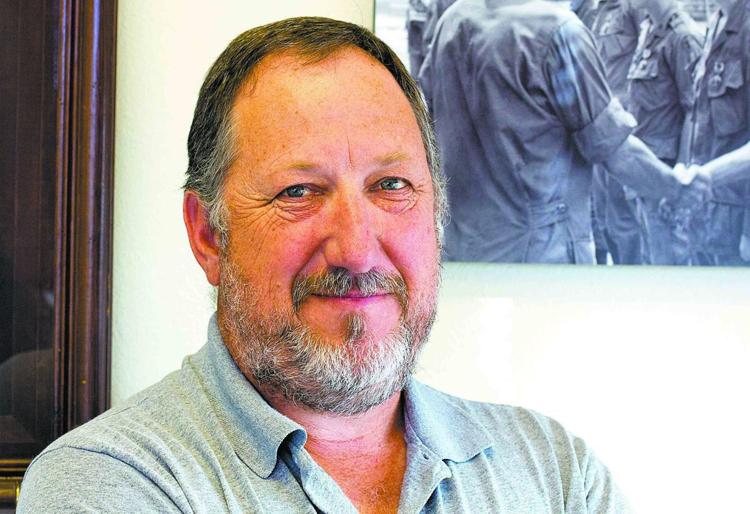 Sometimes we don't appreciate what we have until it is taken away. Basic necessities that we take for granted will always be there. That is the expectation. On Nov. 30, the 7.0 magnitude earthquake shook us out of our comfort zones. As the rumbling subsided, 42,600 homes and businesses were without electricity. After calling family and coworkers via my cell phone to make sure everyone made it through without injury, my first thought was, we could be without power for days. Fortunately, MEA, our local electrical cooperative, has continued to work on the infrastructure of our power grid and many of the employees set aside their own personal needs to get one of our most essential needs back up and running in less than 24 hours.
MEA lead by General Manager Tony Izzo, who was named to his position in January of 2016, was without a doubt the shining star of that day. When we, the editorial board selected our Mat-Su Valley Frontiersman 'Person of the Year', it was chosen from a variety of worthy candidates. We discussed the qualifications and debated each one. We debated whether an entity such as MEA should be selected over an individual. We came to a unanimous consensus that MEA was the choice.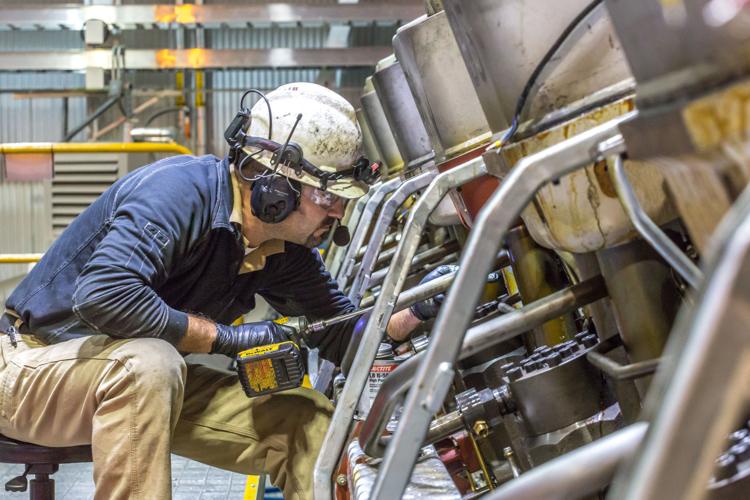 The cliché is that cream always rises to the top. When we flip on a light switch, we don't whisper to ourselves 'Thank you MEA'; we take it for granted the light will come on. What we don't realize or recognize is there is a constant effort being made to ensure that an interruption in service isn't a complete disaster, but a minimal inconvenience.
One of Izzo's goals since taking over as General Manager was to improve processes and making things very efficient according to Julie Estey, Director of External Affairs for MEA.
"MEA has been around for 75 years and some of our processes are very antiquated. We look around and there's lots of opportunities to make things more efficient and really leverage technology to do that," Estey said.
MEA is a member-owned electrical co-op that services some 4,500 miles of power lines. Its territory stretches from south of Cantwell to Eagle River and east of the Matanuska Glacier. Member expectations are the main driver when MEA looks at improving processes. According to Estey, the 194 employees are empowered to help create such improvements.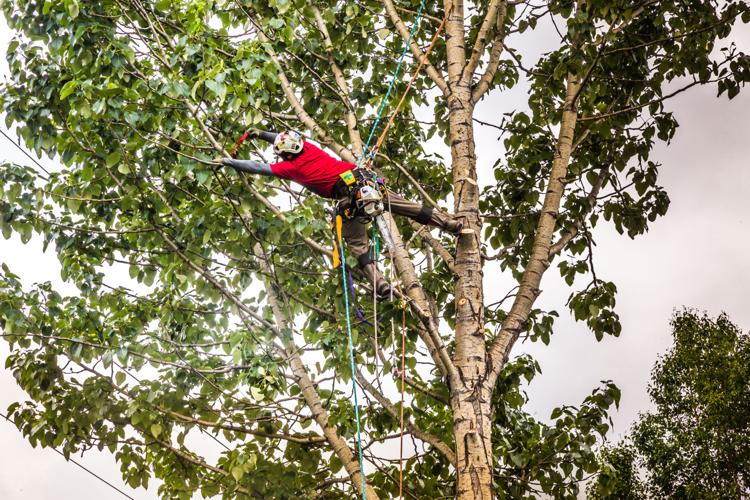 "For the last 100 years, electric utilities have been focused on two things — reliability and keeping costs down. That's what all of our processes are built around. How we think, how we budget, how we staff, but now, looking forward at the next generation of members they are requiring additional things; things like resiliency of the system, expanded choice, environmental preferences, and innovation. Those are the things that are exciting. These are things that we are really focus on as a team." Estey said.
Back to the day of the earthquake, leading up to that day MEA has focused on the resiliency of the system, Estey said, "There was a lot of focus on building the new power plant up until 2015 and in conjunction with that we've been really focused on fewer outage hours; that means fewer number of outages. If there does have to be an outage, how can fewer people be impacted? If people do have to be impacted how can we shorten that time? Resiliency is just the ability to pick back up after some sort of major event."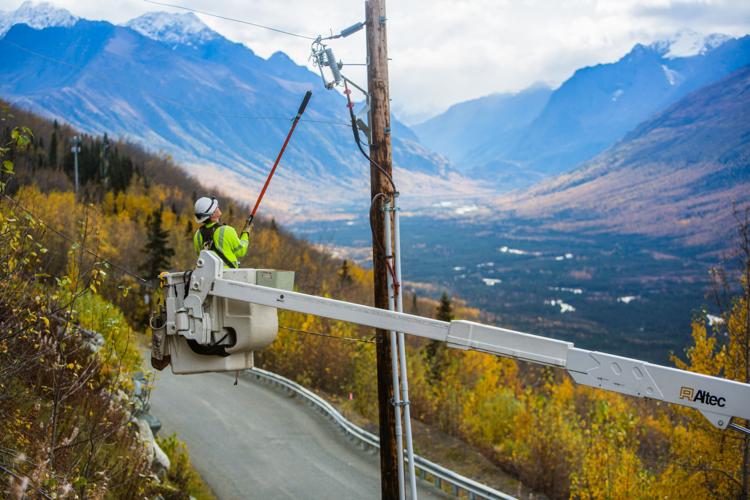 "From a reliability perspective, we've been trying to do a lot more automation so that we can do a lot more from headquarters, instead of having to send a crew out with a lot of windshield time in the more remote sections of our territory. That helps bring more people back on quicker. We've also worked on more redundancy in the system. If one section in line goes down or a substation we're able to feed it, by rerouting the power through other transmission lines, distribution lines or another substation. We can work on fixing the problem but your lights are on while we're making the fix, but we still have a lot to do. We're constantly balancing how do we make sure we build this redundancy so that people aren't inconvenienced by power outages but not break the bank."
The following is a review of the day of the earthquake from MEA's perspective after 49,000 of the 63,000 meters went down.
8:30 a.m. - Earthquake hits, 16 of 22 substations go offline. Crews were dispatched immediately around MEA service area to visit each offline substation and perform a damage assessment. If no damage had been incurred, they worked with dispatch to bring the substation back online.
10:16 a.m. - Portions of Wasilla had been brought back online including the Shaw substation, 14 of 22 substations remained offline.
11:40 a.m. - Herning substation (downtown Wasilla) was brought back online. Dispatch estimates roughly 42,600 members remained without power.
12:55 p.m. - Additional substations were brought online, approximately 32,000 members remained without power.
2:45 p.m. - Less than 7 hours after the quake we were down to three substations and a large feeder offline. Approximately 12,000 members remained without power mostly in Eagle River, Big Lake, Houston and Willow.
5 p.m. - Down to 2,500 members without power in the Eagle River area. Crews and contractors worked on making repairs to Pippel and Briggs substations.
10:30 p.m. - We've repaired or re-routed power for all substations. As dispatch works, with the line crew to bring Pippel back (the very last substation to come online following the earthquake) it was reported there were cheers around the office.
3:30 a.m. – All known outages were restored.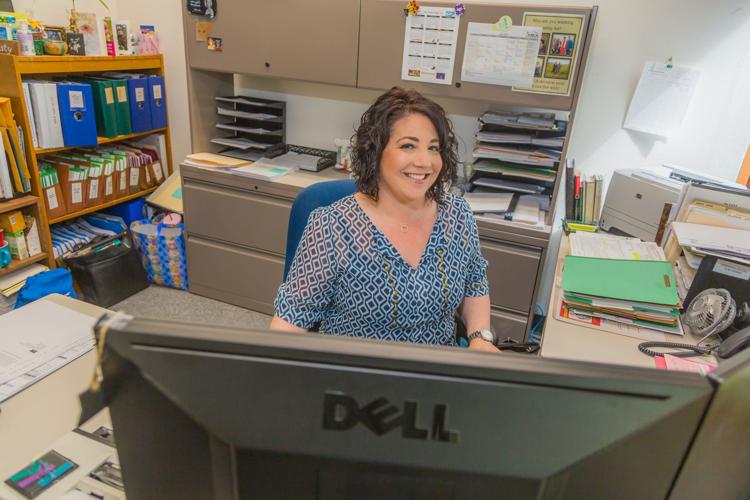 Crews continued to work on smaller outages throughout our service area over the next couple days.
The essential personnel who are responsible for restoring power put aside their personal needs to begin the work.
"The phone lines can't handle the volume of calls, so we just sent one message out saying that we know we have a lot of outages. What we tried to do is send as many people as possible home to their families so they could start cleaning up." Estey said. "We had all hands-on deck as far as essential personnel like our contractors, line crews, warehouse personnel, some from member services and communication staff."
MEA used a variety of channels to communicate with members to update the status. Including social media, local radio stations and the Frontiersman. During that day when I called Estey she answered the phone to give me updates as myself and our editorial team were out covering the event.
"It was pretty amazing to see the outpouring of support from other areas, for instance, Copper Valley Electric called us almost immediately asking if they could send folks to help, Golden Valley offered to send people down by helicopter if we needed help. Chugach Electric after they had their system back together, they offered support. We really had an amazing network of other cooperatives throughout the state offer their help." Estey recalled. MEA didn't need the additional help because the system worked as it should and there was minimal damage.
Estey, in her position, has been the face of MEA out in the community at various events and the reception she has received on behalf of MEA has been very positive. Events have been interrupted that Estey has attended by speakers recognizing MEA's efforts that day and audiences have applauded and cheered the quick response.
"It was amazing to see our community come together and the support we received… the first place we saw it was our Facebook page. People were patient, they were supportive, they were so positive, not only to us but each other and it was a great place to watch the community come together. To watch that was really gratifying. As an electric cooperative that is everything and it is who we are, our members. It's really a reminder of how your local cooperatives are really at the heart and the foundation of your community." Estey reflected."People were making comments that when the lights were back on then everything was going to be OK. For me that day I was dropping off my son at daycare and there was no structural damage and the lights were on so I knew that everything was going to be OK."
Around 1:30 p.m. the day of the earthquake, after I was taking photos at Fred Meyer in Palmer of the crowds that swarmed in to buy supplies, I went back and sat in my truck and checked my email. In my email was two stories from our sister newspaper in Wenatchee, Washington. It was the first time I had a quiet moment and the event of the day for a brief second began to overwhelm me emotionally. Reflecting on not only the support the Frontiersman received from members of our company but community members calling, texting and emailing to see if we were OK. Estey, like many of us,had that moment as well.
"I had that a few times and still continue to have them. We've done our own post-event debriefs here within our departments and updates at our executive team level and there is a lot of opportunity to improve. We keep having those events as far as recognizing what did happen, what could have happened and the value of community and making it all OK. For me, personally, the real power was watching our crew go out and — not knowing what to expect — to really, selflessly to go out there… I was on Facebook from 9:30 that night to 3:30 that next morning when our last member came in. To be able to share stories whether it was on the page or through messenger it was pretty amazing."
Congratulations to MEA on behalf of our team at the Mat-Su Valley Frontiersman for being recognized as our "Person of the Year".